Unusual is extraordinary. That's the motto I live by, mainly when it comes to beauty. Seeing an unusual face (or item) just makes life more interesting. Imperfections tell a story. Who cares about mass production? Because in the end we all are a product of mass production. Catch my eye with your imperfections. To give you an impression of what I mean, I'd like you to see the pictures of my favourite models.

I present to you part 2 of my favourite, extraordinary models.
Ready? Continue reading!
As I said in the
first part of this post
, I love things extraordinary.
Whether it's a model or just photography. Those are the things that make life interesting. That's also why I'm not a big fan of the "standard" models. A model is beautiful when I see imperfections or unique features.
Therefore, one of my favourite quotes is:
Perfection is boring. If a face doesn't have mistakes, it's nothing.
And with this quote I end the introduction. Have a look at the girls!
This is part two of my favourite models!
To me, the most prominent girl that joined America's Next Top Model. A girl that actually left an impression. I forgot about all the other models, but
Allison Harvard
.. Can't forget about her. Her big, cartoon-like eyes and her attitude. I found her fascinating. I couldn't imagine that there were people bullying her, because she's beautiful. Really beautiful. And I loved her attitude: a bit shy and awkward. It suited her appearance, in a good way of course.
Eyes that can pierce your soul:
check
. Lips that pop and look like they're floating:
check
. Thick eyebrows:
check
. Face expressions that make you stare at the picture:
double
.
check
.
Natalia Vodianova
, one of my favourite models of all time. But that's no secret. When I was younger, I used to stare at her pictures. I couldn't help myself. She reminds me of wolves. I don't know if it's her eyes and her eyebrows, or her look and expressions..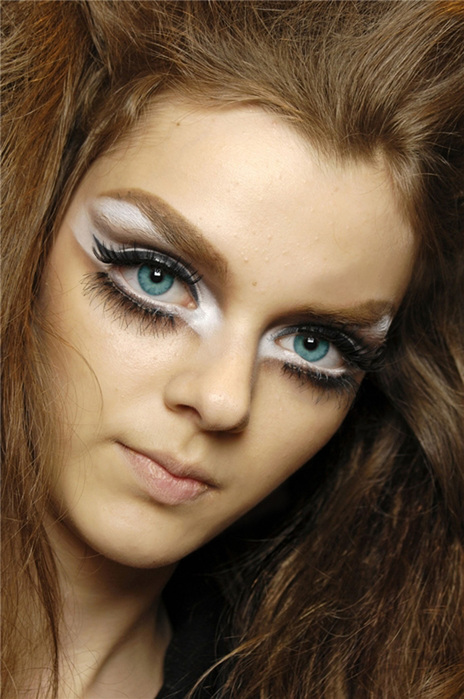 Some think she looks weird, because she has different proportions, but to me
Masha Tyelna
looks dazzling. Masha has this extraterrestrial/elf-ish look I can't explain. This Ukrainian model needs to be on ads more. Besides the fact that she probably has the biggest eyes I've ever seen, she looks like a doll, a living doll. One that doesn't look
at
you, doesn't even look
in
you, but
through
you.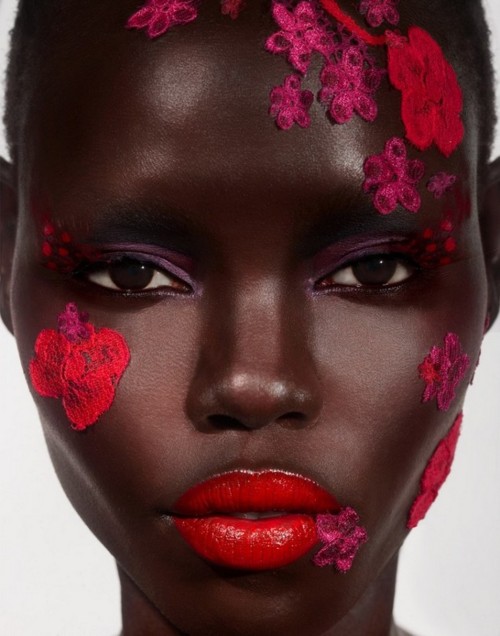 Grace Bol
Not the weirdest looking model here compared to some of the other ladies, but Grace Bol has an exeptional look. The Sudanese beauty has a strong jaw line, one that I'd kill for! The shape of her face looks drawn, it's that close to perfect. And not to mention her lips; they look like a cirkel when she closes her mouth. Together with her sultry eyes, I definitely think she does belong in this post.


And that's it! Again, just
a few
of my favourite models. I think I have too many favourites..
Do you see why I love these extraordinary models, or do you just find them weird?
Who is your favourite model if you had to pick from this list? And why?

None of these images are mine
Found them online - mostly Google