For this week's makeup tag I didn't pose like a peacock, but I did grab some accessories. And my camera took amazing pictures this time, wow!
Keep on reading to see more pictures!
Every week
Aqeela
has a makeup tag. This week's theme was 'peacock'. So many options! I wanted to do all the looks I had in mind.. To see how the other lovely ladies did,
here's the blog post
!
When I started I had a subtle look in mind, but once I got busy, I went a little crazy! I went for bold brows, strong crease, much black and.. False eyelashes! This is the second time in my life that I used false lashes. The first time was for my
dragqueen makeup
look. That's also when I discovered I don't like false lashes. It's just too much with my eyes and it's hard to keep it natural, because I already have long and thick lashes. But I have to say I love the effect these lashes have with my peacock makeup look! The lashes are from MAX and I bought them at Action (a store in the Netherlands).
Oh and I don't know what's going on with my camera, but I LOVE it! I found a way to make pictures without daylight and just wow. All these pictures are barely edited. I added my watermark and I did a little touch up (I had this weird spot on my face), but that's it!! I'm going to use this technique more often, that's for sure. Oh and for the ones who wondered: I use my iPhone 4s to take pictures.
Okay, so let's have a look!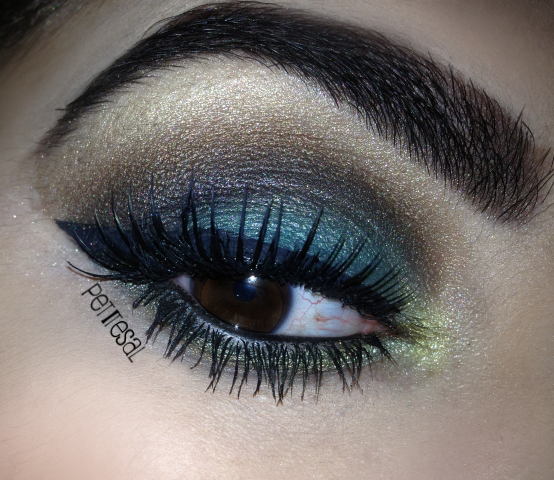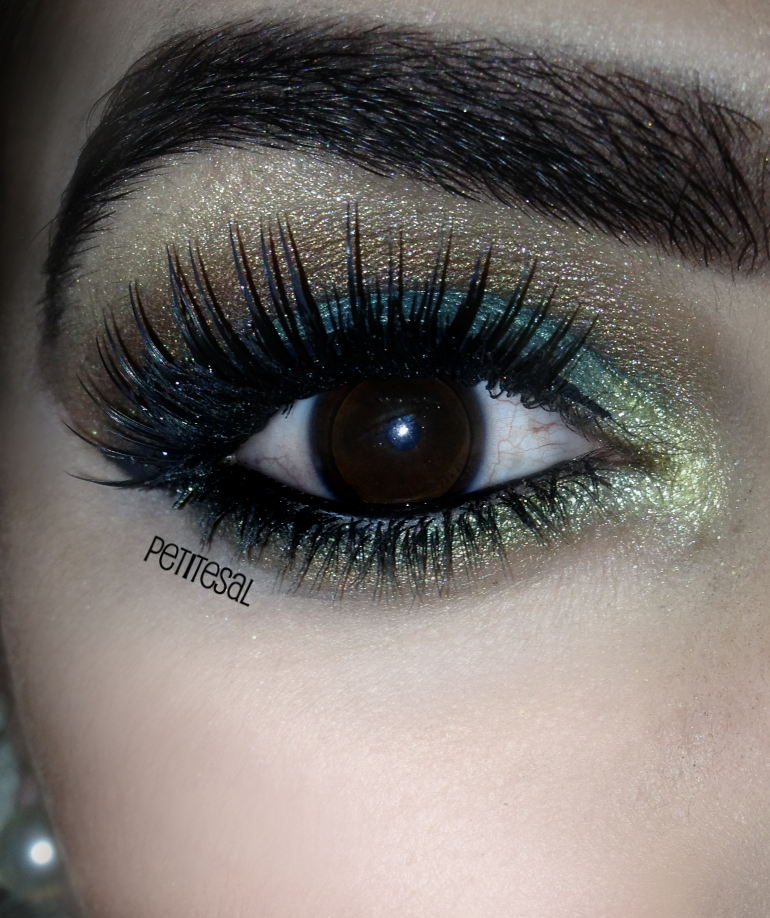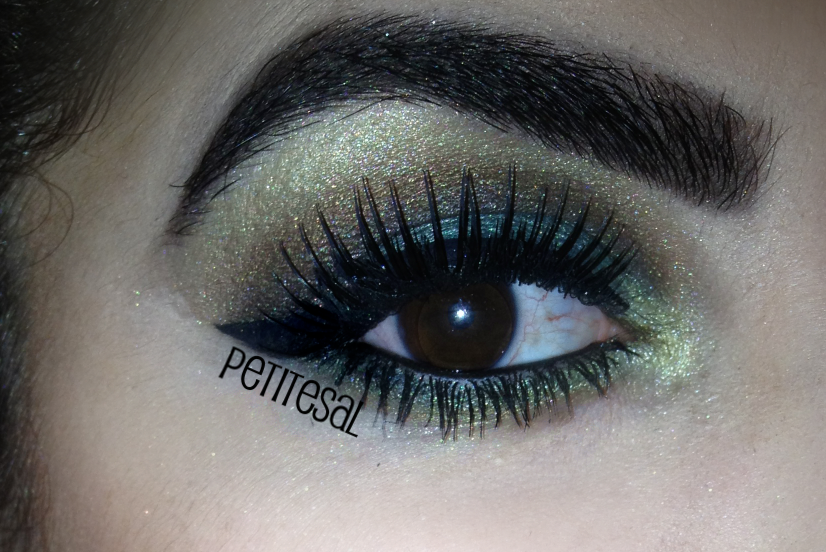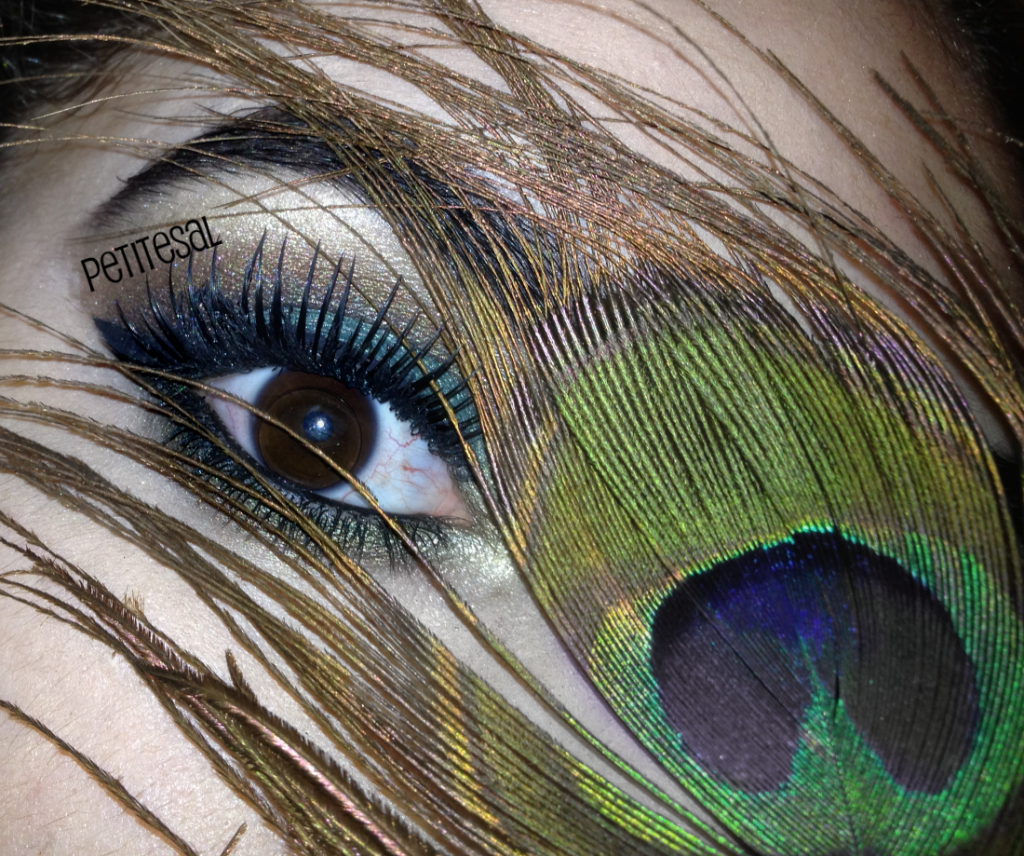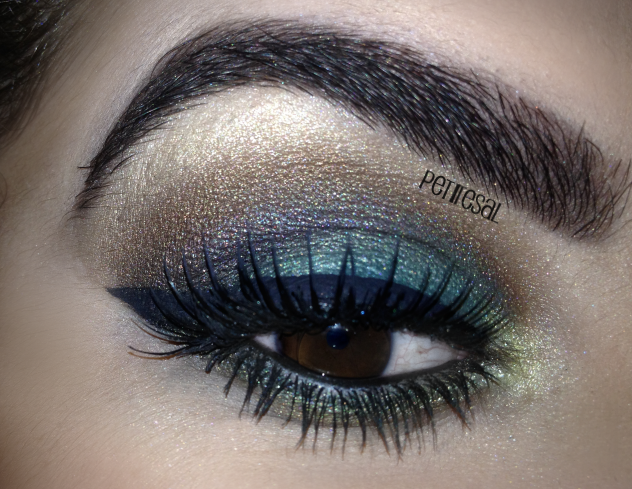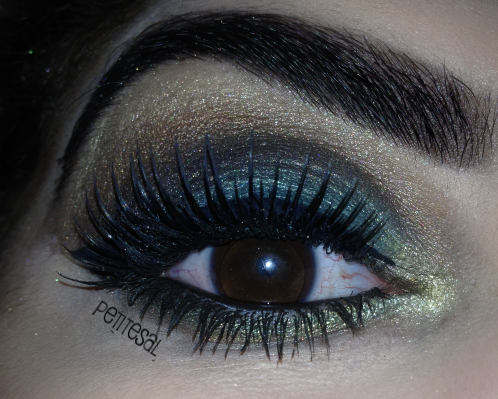 Quite some pictures to look at, but I'm kind of proud of this look and these pictures!
Loved how they turned out, because usually colours - and just the whole makeup look basically - don't look that good on pictures as they do in real life!
So what do you guys think; am I peacock-approved?