It's no secret that I love me some red lips! Usually I go for a bright red with blue undertones. But not this time! The girl from MAC recommended a red lipstick with brown undertones. Today I will be reviewing MAC Viva Glam I.
What do I think about this lipstick?
If you're just here to read the review quickly, there's a summary at the end.
A while ago I went to MAC for a concealer, wearing a bright red lipstick. The girl told me I should try a red lipstick with a brown undertone, instead of a blue undertone. That would look more classic with my brown eyes. I tried it on, forgot about the concealer and bought it. Red lipstick is my weakness, but I think you know that by now!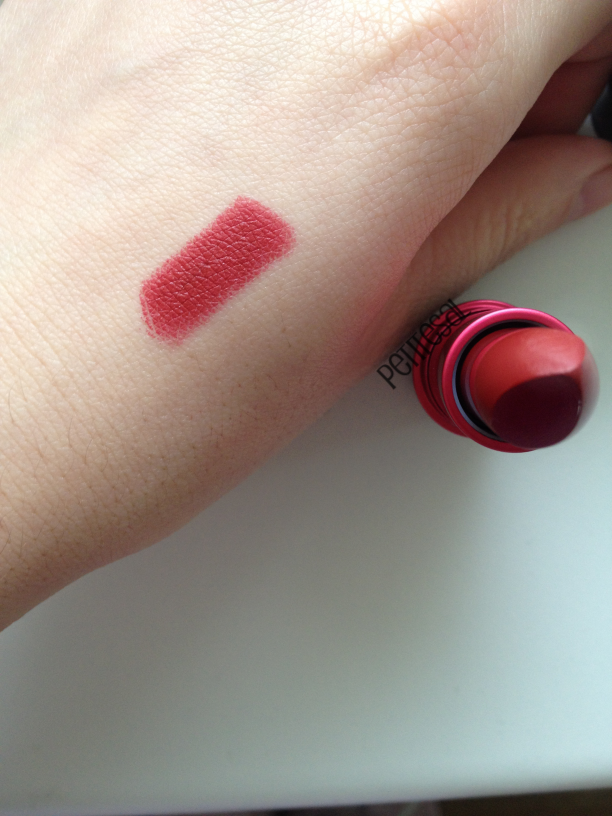 Colour
The lipstick is from the Viva Glam collection, which means the money you pay for the lipstick goes to the MAC Aids Funds. Now, that's well spent money! MAC Viva Glam I is a deep red, matte lipstick with a cool brown undertone, which is perfect for me! I need cool lipsticks, warm shades look silly on me. The weird thing about this lipstick is that it's a warm colour, but at the same time it's cool toned.. I'm a pro at explaining, as you can read, haha! It's a beautiful shade, perfectly pigmented and it has a phenomenal matte finish.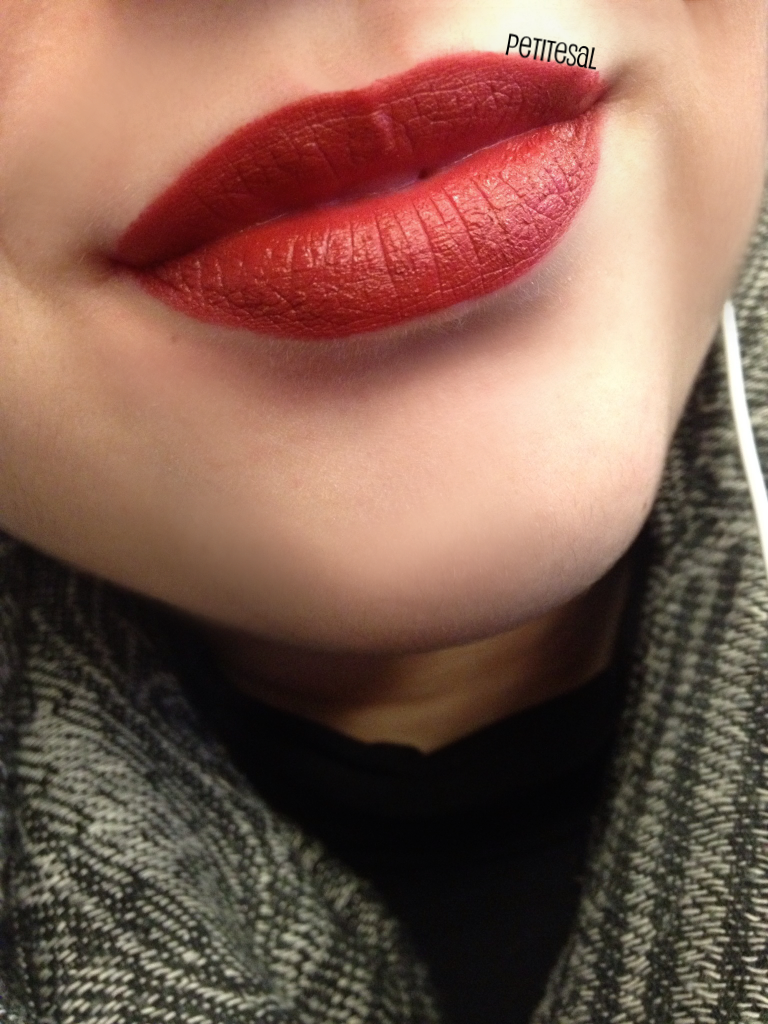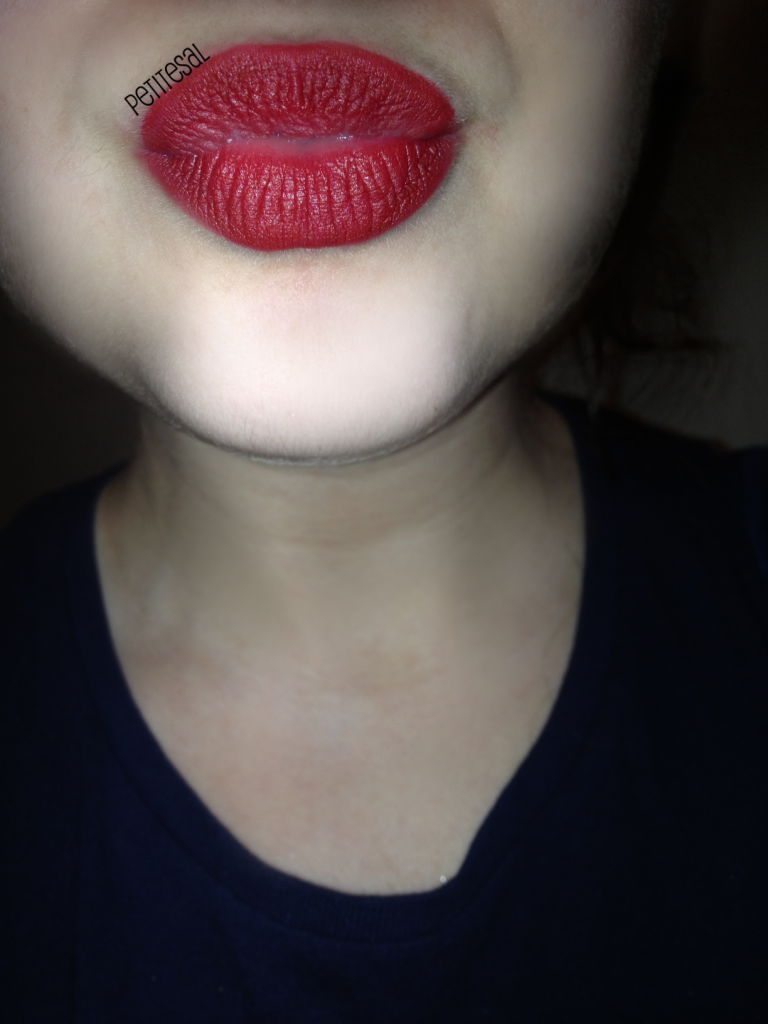 With flash - here you can see the blue undertones well (pouty pout!)
Formula
Usually I avoid using matte lipsticks because they can be drying and make your lips appear smaller. None of this applies to this lipstick! Better yet, because the lipstick is matte and pigmented, you can make your lips appear bigger by going a little bit outside your lipline, without it looking silly.
The first few times the lipstick is a bit stiff, but after that it's really creamy and not drying at all. Also, once applied you can't feel the lipstick. The lipstick has a subtle vanilla-ish smell, like most MAC lipsticks. I like it, it's not overwhelming at all, really subtle.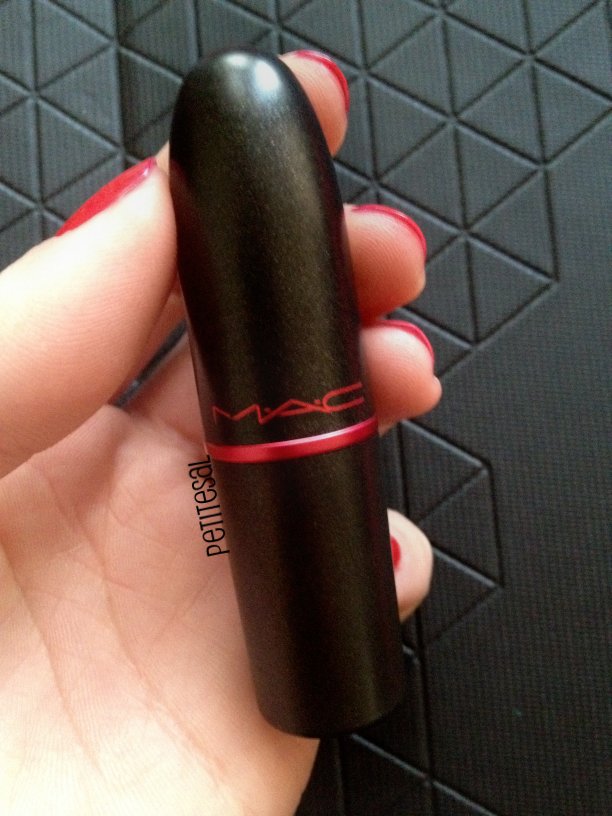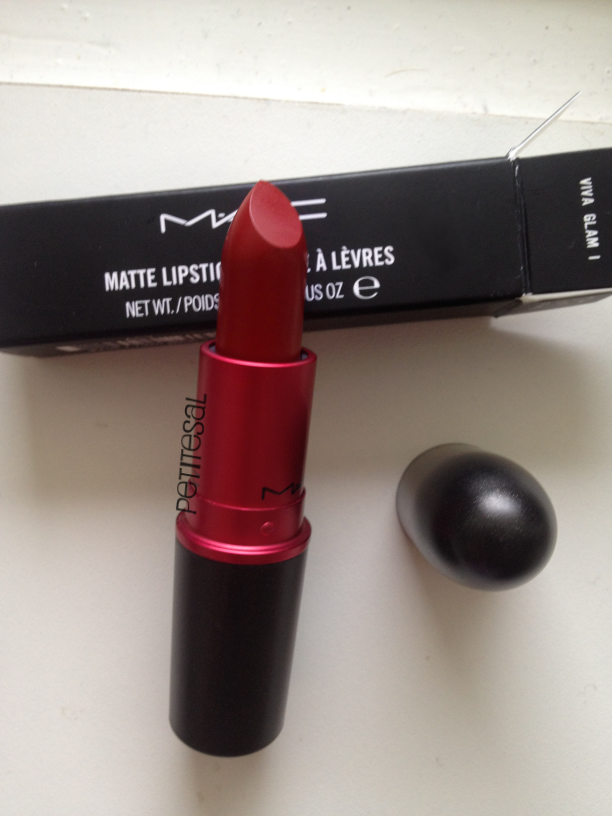 Packaging
Viva Glam I has the familiar solid MAC packaging, that looks like a tampon. I just can't look at my lipstick without thinking of tampons. I'm sorry for the image I brought to your mind, but you can't deny it looks like a tampon!!
The packaging is black and sleek. The reason why the inside of the lipstick is red instead of silver like most MAC lipsticks, is because it's from the Viva Glam collection.
Lasting power
This is one of the few lipsticks I use without a lip pencil. Usually lipsticks tend to bleed quickly on me, but with this one it doesn't bleed until it starts fading (which makes sense). Without a lip pencil it stays for about 4 hours straight. I like to wear this to work, because at work I have to talk much and lipstick fades quickly. But not with this one.. It stays for approximately 4 hours. Once I tried this lipstick with a lip pencil and then it lasted over 6 hours. I'm not sure how long, because I had to remove it from my lips at a certain point. The lipstick survives a small meal. It nearly survives a sandwich. I'm really impressed!
Left: foundation, bronzer, mascara & Viva Glam I - Right: Foundation, blush, eyeliner + mascara & Viva Glam I
How to wear this bold lipstick?
I love wearing it without any other makeup, with much mascara or just a winged eyeliner and a little mascara on the top lashline.
Retail
I bought Viva Glam 1 at a MAC counter at the Bijenkorf (Dutch store) for €18,50.
A little summary
The pros
Beautiful colour
Amazing lasting power
Solid packaging
Doesn't bleed (quickly)
Amazing coverage/pigmentation
Feels creamy
Not drying
Doesn't make lips appear smaller
Beautiful matte finish
Subtle scent, no taste
Reasonable price for good quality
The cons
Stiff in the beginning, which makes applying hard
When removing, it leaves a vague red trace, when not removed quickly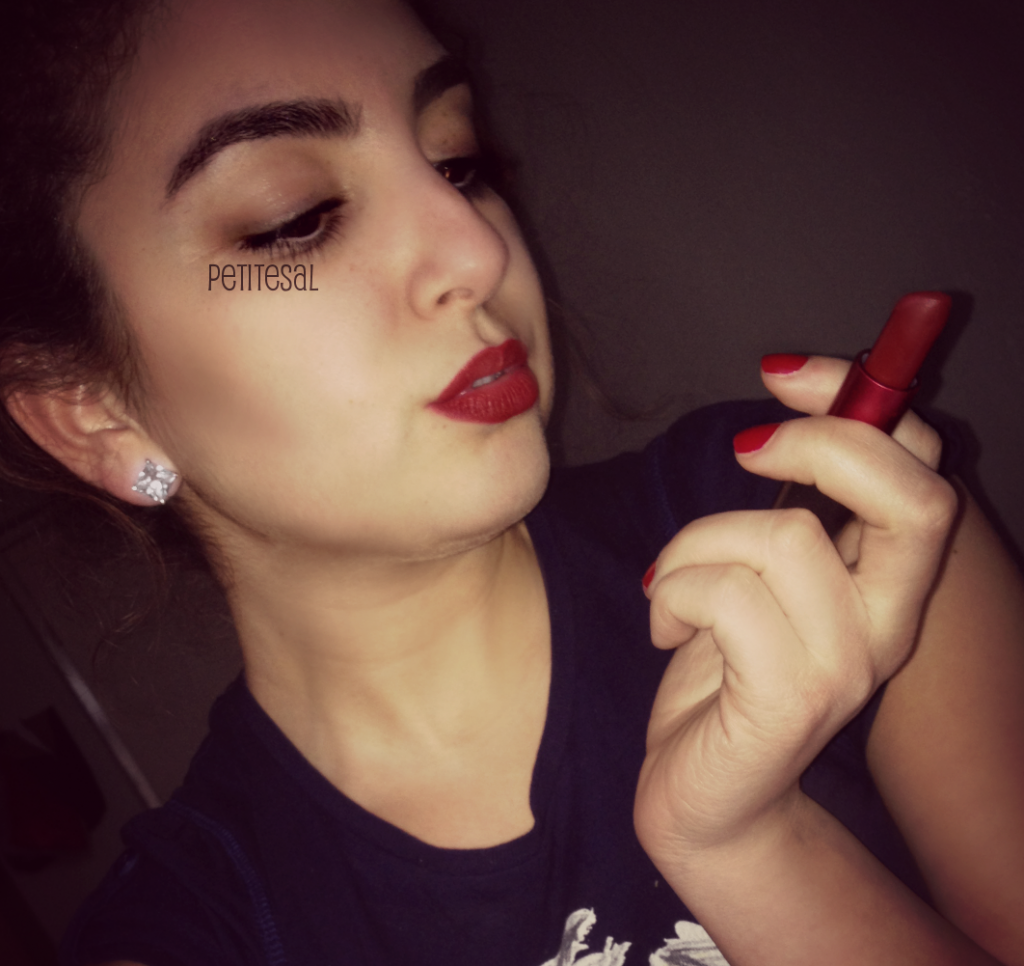 And of course, there's no blog post without Sal being dramatic in front of the camera. See how I hold the lipstick? This lipstick is my nicotine, guys!! (but much healthier and cheaper :)) I'm wearing it every day and without it I feel naked.
So would I repurchase this lipstick? D E F I N I T E L Y. Is that clear enough? I seriously LOVE this lipstick. Look at the cons. Just two. And I had to think real hard about those. This is one of those lipsticks that goes in my holy grail and never leaves. I wear it almost every day and I feel nekkid when I don't wear it. It goes well with almost every eye look and it makes my lips look so big! I'm going to pay MAC a visit soon to see what other colour they have in the matte range! I'm sold! There was a time that I would never pick a deep red lipstick and look at me now. It's my go-to lipstick! I'm glad the girl at MAC recommended me this one!
What is your holy grail lipstick and why?
Give me some recommendations, please! :)