A Pisces is hard to pin down, it is very mysterious and elusive. Pisces is the sign of love.
Pisces is an artist and a dreamer. They have the best creativity of the zodiac.
And the zodiac sign of all cool people, duh.
Just kidding! But the Zodiac sign did inspire me for this makeup look.
Another weekly makeup tag organized by
Aqeela
and I'm eager to show you
more pictures
!
Every week
Aqeela
has a makeup tag. This week's theme was 'Zodiac/Star Sign' inspired makeup. I'm a Pisces, so it's easy to guess what my inspiration was this week. Yup, Pisces!
Click here
to see how the other ladies did this week.
Products I used
Face
Max Factor Second Skin Foundation - 070 Natural
Essence Silky Touch Blush - 20 Babydoll
Maybelline Expertwear Blush - 57 Peach
Eyes
Catrice Eyeshadow base
Maqbul eyeshadow palette (the yellow/gold colour for the inner corners)
Catrice Absolute Eyecolour Eyeshadow - Vanessa's Paradise 490 (lid)
Manhattan Multi Effect Eyeshadow Wet & Dry - 54 Dark Blue (crease and outer v)
Sleek Palette - Au Naturel (the black colour for my outer v and skin toned colour to blend)
Essence Sun Club eyeshadow palette - 02 Long Beach (the off white colour as a highlighter for the brow bone)
Gosh Kohl Liner - White (waterline)
Sephora Long-Lasting Eyeliner - 01 Black
MUA Intense Glitter Eye Liner - Jade Jewel (lower lash line)
MUA Intense Colour Eye Liner - Turquoise (lower lash line)
Rimmel Eye Twist - Blue (lower lash line)
Max Factor Masterpiece MAX Mascara - Black
Lips
Sephora N05 Rose Bouquet
Sephora R14 Seduce cream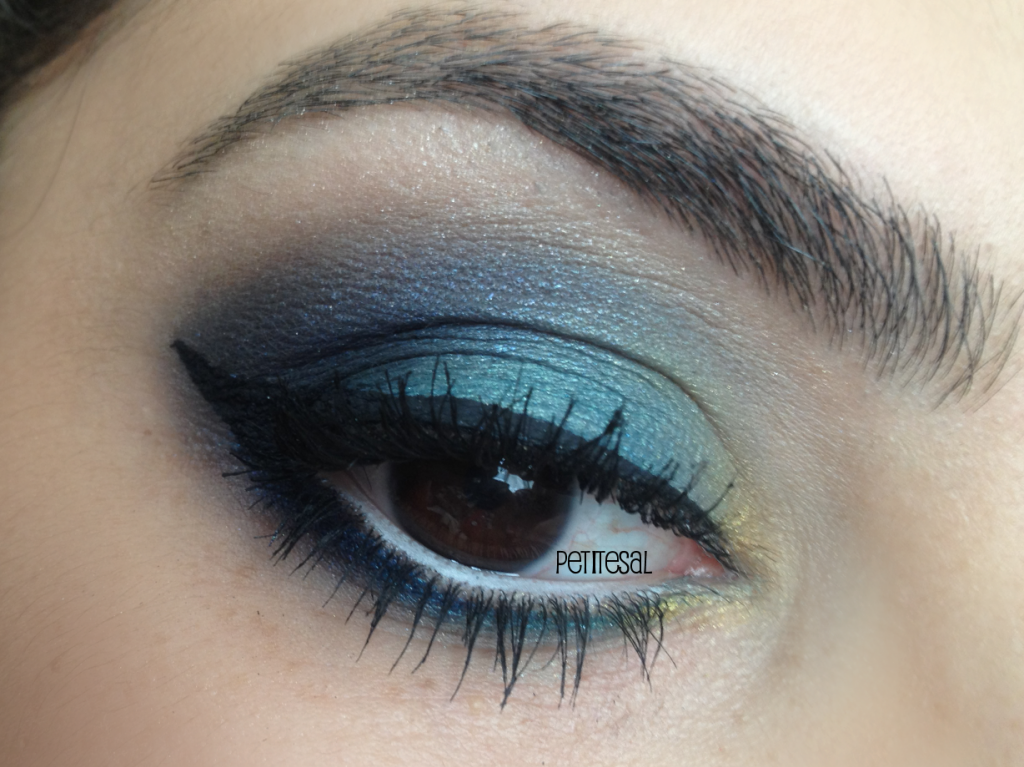 Hope you enjoyed this week's makeup tag photos!
If you've done something similar before, please share the link so I can take a look at your Zodiac inspired makeup!
So tell me, what is your Zodiac sign?
* Quote by Jodi Picoult