The rules are:
1. Answer the 11 questions set
2. Set 11 questions for the people you tag
3. Mention the blog who tagged you
Melanie's questions
1. What are your morning and evening skincare routines?
I'm absolutely rubbish when it comes to skincare routines! But I'll answer the question anyway.
Morning: wash my face with Dove Beauty Cleansing face wash/every day scrub and then I use Yves Rocher SeboSpecific Ultra-Matt moisturiser. If I have puffy eyes I also use Nivea Aqua Sensation eyecream. Done. Then apply makeup, if I'm wearing any.
Evening: again the Dove facewash and then I use Yves Rocher Hydra Végétal moisturiser. If I feel my skin needs a little extra, I use argan oil or coconut oil as a night cream.
Nothing special really, but I'm still searching for the right routine. I've been changing mine every month or so. Any suggestions? I have a combination skin, oily T-zone, not sensitive or whatever.
2. What's your favourite skincare product and why?
Argan oil, no doubt. It leaves my skin silky soft and non greasy. I love using it as a mask or as a night cream.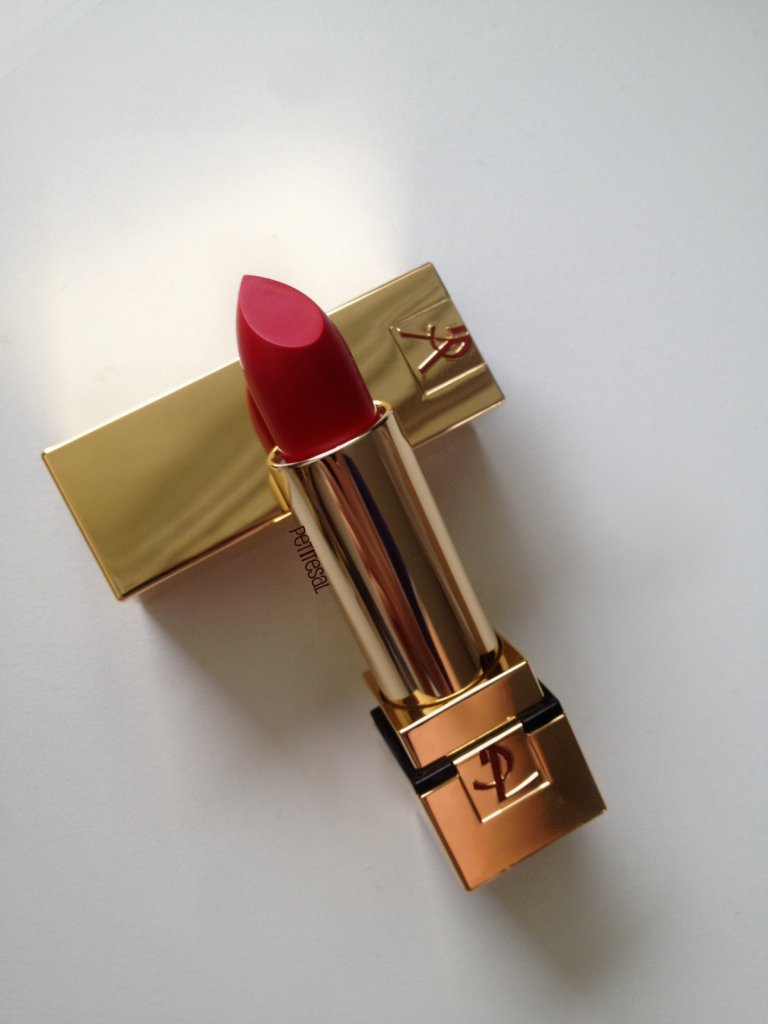 3. Name three products you just couldn't live without.
Red lipstick. My favourite at the moment is MAC's Viva Glam I.
Sephora Long lasting liquid eyeliner in matte black. It's my all time favourite eyeliner!
Oh and Sudocrem!
Read here why
.
4. What do you enjoy doing besides blogging?
I love to read, to write (not talking about blogging), watch movies and series, drink hot choco, challenge myself, set goals and reach them, listen to music and I loveeeee being lazy.
5. What are your ambitions in life?
I want to work in marketing communications. I'd love to work in a big, international company. For me marketing communication is a way of expressing my creativity and using what I learned.
6. What do you hope 2013 will bring?
3 more kilo. Hahaha, no seriously. I wanted to gain at least 6 kg and I gained 3! Besides gaining weight.. Much happiness and luck and I hope to succeed at school. I also want to successfully complete an internship that suits me and my wishes. And of course: love. But that can wait till 2014 too :-)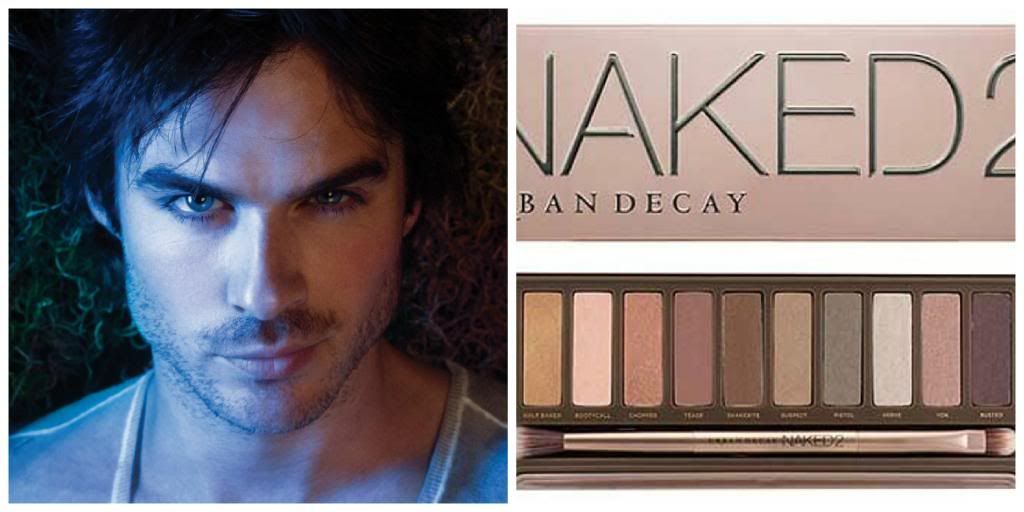 7. What's on your wishlist at the moment?
Damon Salvatore. And the Urban Decay Naked 2 palette.
8. What is your favourite high-street shop?
I don't have any favourite shops, let alone high-street shops. I do like Bijenkorf, a luxury department store, because they have all my favourite makeup brands. But it's not my favourite shop.
10. What nail polish are you wearing at present?
I'm wearing Chanel - 203 Miami Peach. A beautiful peach colour with gold shimmer.
11. What do you do for a living?
Besides studying, I work part time at a jeweller in a department store. I love my job! Selling diamonds and all kinds of shiny things. Diamonds are a girl's best friend :)
Part 2
Also Arwa tagged me and I just had to do the tag again, because I loved the questions! Here we go :)
1. What made you start blogging?
I've always been a blog reader, for a long time (since blogging just started). I read different blogs, not only beauty blogs and I loved what they did. I started one back then but I neglected it entirely. Years later, still a blog reader, I thought to myself: hmm.. Why not start again? I brought it up and my cousin immediately forced me to start a blog. So you should thank her, actually!
2. What are your favourite TV shows if any?
My favourite TV shows are The Vampire Diaries, The Big Bang Theory, Scrubs, Married with Children, South Park, America's Next Top Model, Gossip Girl, Lost. Anything that I can watch with my mind on 0, actually. When I watch TV, I don't want to think. I just want to watch some shows that are about nothing, so I don't have to think of anything. Otherwise I'll read a book. :)
3. What has been the best drugstore foundation to you?
The best drugstore foundation is MaxFactor Second Skin foundation. For some reason it adjusts to the colour you have at that moment. I can wear it in winter and in summer!
4. What is the weirdest thing that can be found in your handbag?
A razor hahahaha!
5. What do you study/work?
I already mentioned my work above. I also study Communications.
6. Your best feature?
This may sound really weird, but I'm both dreamy and really down to earth. And I think the way I combine that is my best feature. Also that I'm very realistic, but that's almost the same as being down to earth.
7. Your favourite school teacher & why.
My Philosophy, Culture & Art teacher!! I love the way he talks about the subject, filled with joy, fascination and enthusiasm.
8. What has blogging been adding to your life?
Many new friends, that's for sure. I love talking to co-bloggers :) But blogging itself is a way of expressing myself. Not only in words, but also in makeup when I do a makeup look. I've been thinking about whether to blog about my poetry as well (I write poetry too to express myself :)), but I'm not sure if I'm doing that.
9. If you can shop for one thing only (one category) what would it be?
This is such a hard question! But I immediately knew the answer. I don't need clothes or makeup or any other beauty supplies. I want FOOD! Lots and lots and lots of fooddddd hmmmm... Excuse me, I have to get me some mac & cheese.
10. Do you see a bright future or an unknown one?
A combination of both, I think. This is a very interesting question. I'll let down-to-earth-Sal answer this one. The way I live and try to accomplish my goals is with a bright future in mind. But I don't depend on the illusion of a bright future, as long as I don't have it yet. I keep the bright future in mind, but live my life like it's an unknown one. Because in the end that's what it is.
11. Favourite drink?
Apple juice!!! I've been crazy about apple juice since I was a kid and nothing changed!
My 11 questions
1. What do you like
most
about blogging?
2. What do you like
least
about blogging?
3. What are your ambitions with blogging?
4. What is your favourite winter time product?
5. What are your goals in life?
6. Your worst makeup fail?
7. Favourite snack, favourite food and favourite comfort food?
8. How much time do you spend on blogging in a week/month?
9. Besides blogging, what are your hobbies?
10. What do you do for a living?
11. What is your favourite nail polish brand and why?
People I'm tagging
Everyone else reading this!
Please do take a look at the girls' blogs! They're definitely worth a read :)
Hope you enjoyed the tag!