Revlon Lip Butters - you've probably read about it on the other blogs before. I might be late on the trend, but I was curious if it is really worth the hype. Today I'll be reviewing Revlon Colorburst Lip Butter in 010 Raspberry Pie!
It took a while before the Revlon Lip Butters were available in The Netherlands, but they are now! If you're from The Netherlands and you want to purchase them too, you can buy them at DA. I bought mine in The Hague, but I bet they sell them at the other DAs too. The price is €10,50 if I remember well.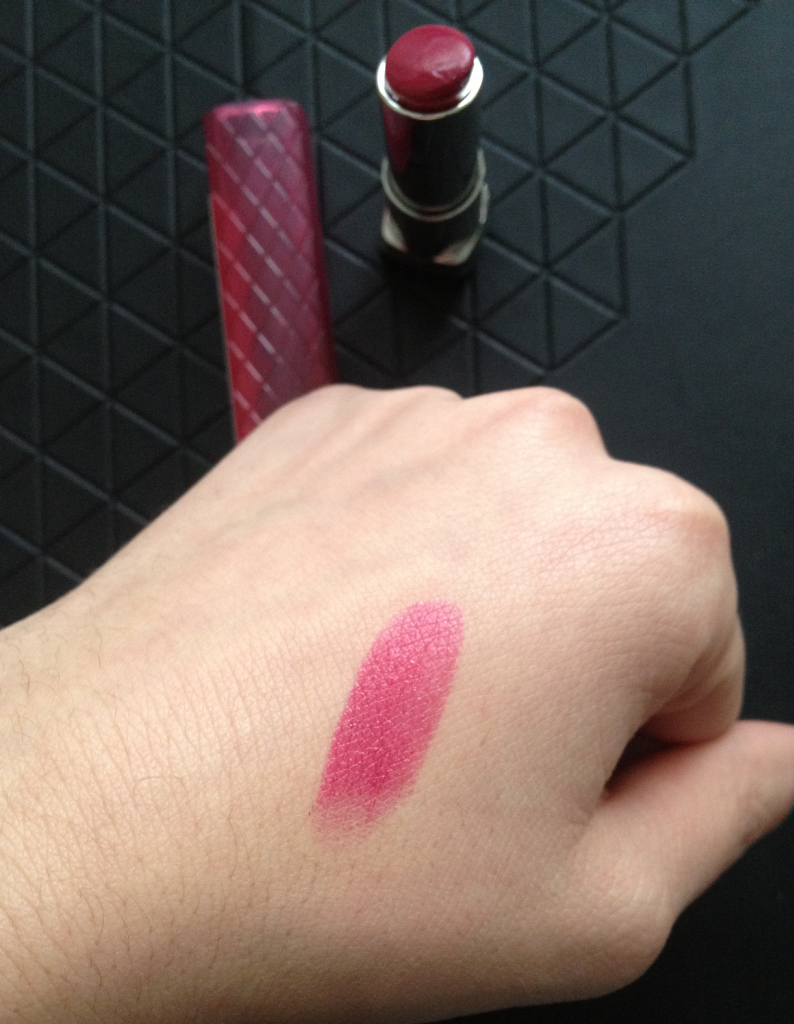 So, once I saw the Lip Butters in the store, I knew I had to find out if the lip butters are worth the hype. I was going for a colour I could wear every day without needing a mirror, so a bit of a neutral colour, but unfortunately there were only eight colours. And seven of them didn't match my skin tone. So I ended up with Raspberry Pie, a bright, deep pink.
In the beginning I wasn't a big fan of the lip butter. I think it was because I wanted another colour, but I ended with a bright one. Don't get me wrong; I love wearing bright colours, but this time I wanted something else. I had to get over that, before I could honestly review it.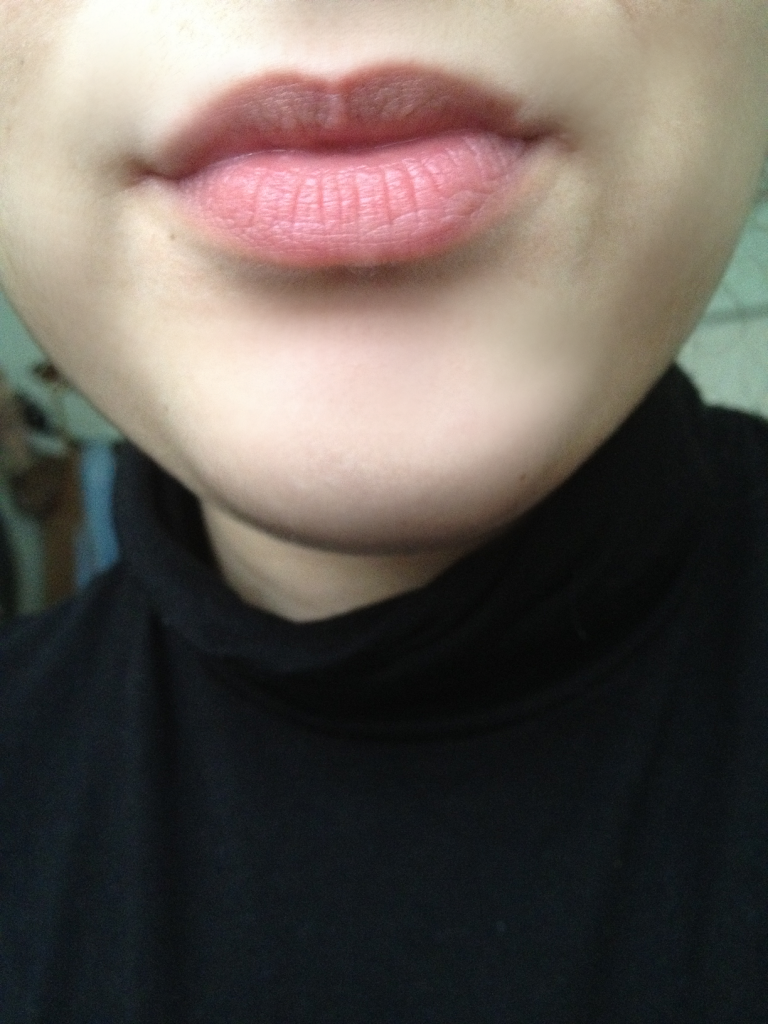 My lips without anything
Left: One layer of Raspberry Pie - Right: Two layers of Raspberry Pie
The lip butter glides easily over the lips. It feels really smooth. What I love about the lip butter is how pigmented it actually is! I also love how bright the colour looks with my pale skin. The colour is buildable, which I love. Sometimes I even forget it's a lip butter and not a lipstick. However, it does hydrate and nourishes the lips like a lip butter.
It has a very, very subtle vanilla scent, which is only noticeable when you smell the lip butter.
Unfortunately the lip butter doesn't stay that long, but that's because it's a lip butter and not a lipstick. I tend to forget that sometimes. It won't survive a meal and not even a drink. The lip butter lasts for about an hour. After that hour it tends to bleed, unfortunately. When you use the lip butter with a lipstick, it lasts a little longer. It's also my favourite way of wearing it.
A little summary
The pros
Really pigmented!
It's a lip butter and takes care of my lips as one - very hydrating
Affordable
Glides on smoothly
Colour is buildable
Leaves a nice shine
Lovely packaging
No scent or taste
The cons
Doesn't last long
Not available everywhere
Bleeds quickly
Hard to find the right colour
Would I repurchase the Revlon lip butter? I would and I will, if they have new colours available in The Netherlands. I'd love a more neutral colour, so it doesn't matter if it fades away quickly or if it bleeds. Okay okay, I'll admit. I'd probably repurchase this colour too! In the beginning I wasn't a big fan of it, but now I certainly am. What I love about this lip butter is that it's a lip butter with both the qualities of a lip butter and of a lipstick! I replaced my lip balms with this lip butter and it's my new favourite lippie to wear.
But is it worth the hype? It's certainly a great product, no doubt about that. It's worth the attention it gets, but it's not worth the hype. It's a good alternative for a lipstick, especially when your lips are dry. If the product lasts a bit longer, it would be worth the hype. But that's just my opinion.
Have you tried the Revlon Lip Butters yet?